Fitness programs to help you achieve wellness. 
Because our goal is to help you achieve wellness, we offer on-site, customized personal training services, nutritional consulting, and fitness programs.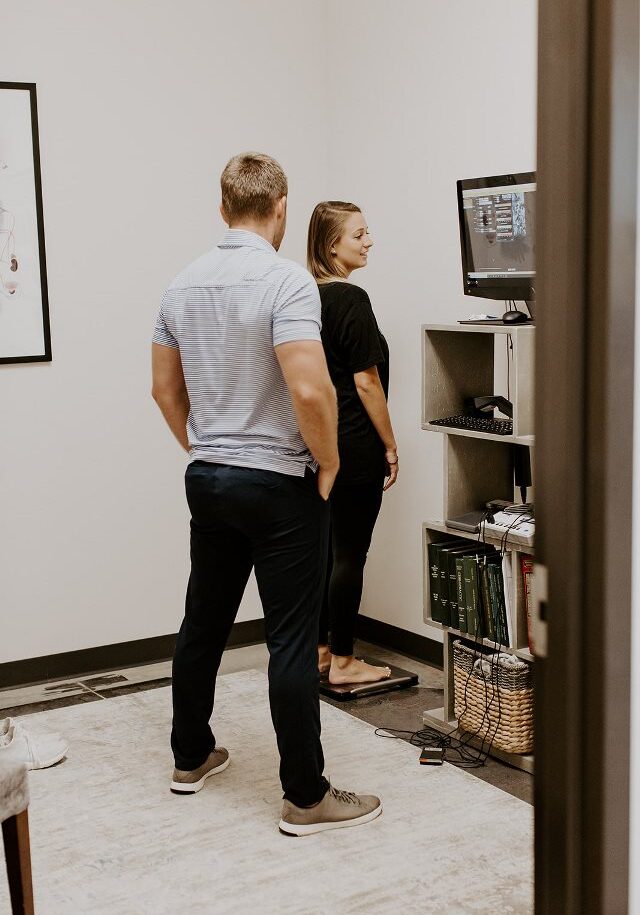 Monitor Your Fitness Program Impact
Our metabolic body scans bring you fast, accurate body composition results using the latest advanced bioelectrical impedance analysis (BIA) technology developed by Tanita over the last 25 years. These body analysis scans give you a true indicator of your inner health and, when monitored over time, can show the impact of any fitness or weight loss program.
When you're ready to take your next steps into achieving your fitness goals, we offer on-site personal training services that provide you a custom workout program coached by AW's Fitness Director Ryne Malone. Personal training sessions are designed to meet the demands of each individual patient, and are custom-tuned to maximize results.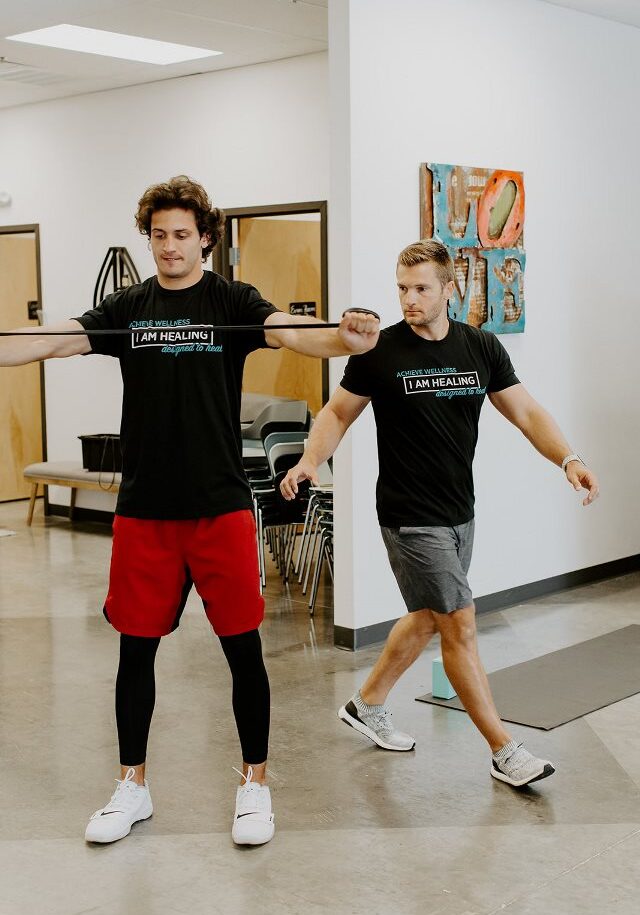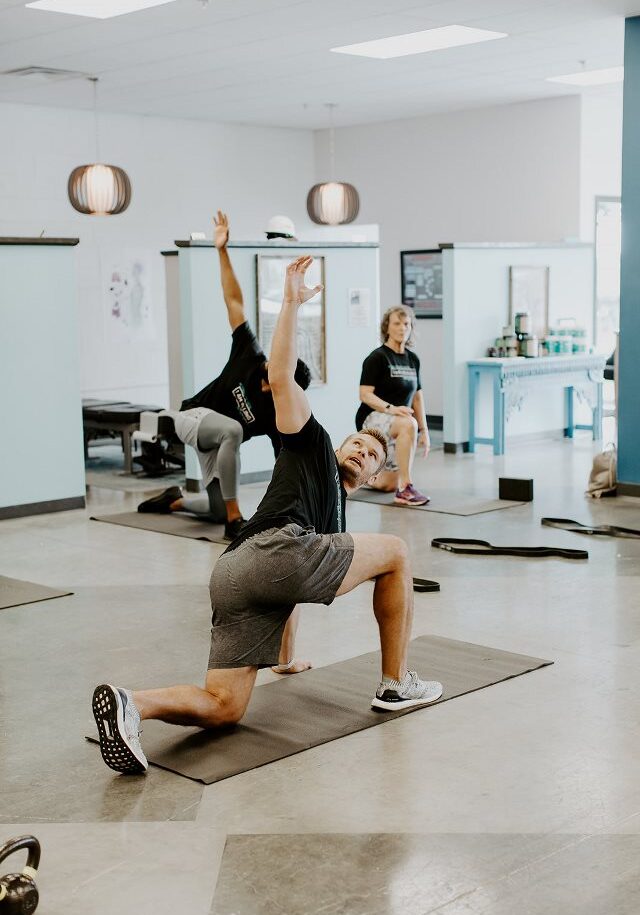 Achieve Wellness is excited to provide a new offering for our patients in the form of our Functional Foundations Boot Camp led by our in house fitness expert Ryne Malone. The goal of our Functional Foundations Boot Camp is to provide everyone, regardless of ability level or experience, a fun and engaging small group atmosphere that will be sure to push you to new levels of fitness.
A healthy relationship with food is a core principle of living well and establishing sustainable long term habits. Our nutrition consultations are designed to work with you and work for you as you make changes to improve overall health and quality of life. During our nutrition consultations we work to better understand how your body reacts to different types of foods, explain how quality nutrition affects health and performance, and how nutritional changes can be implemented to establish lifelong quality habits.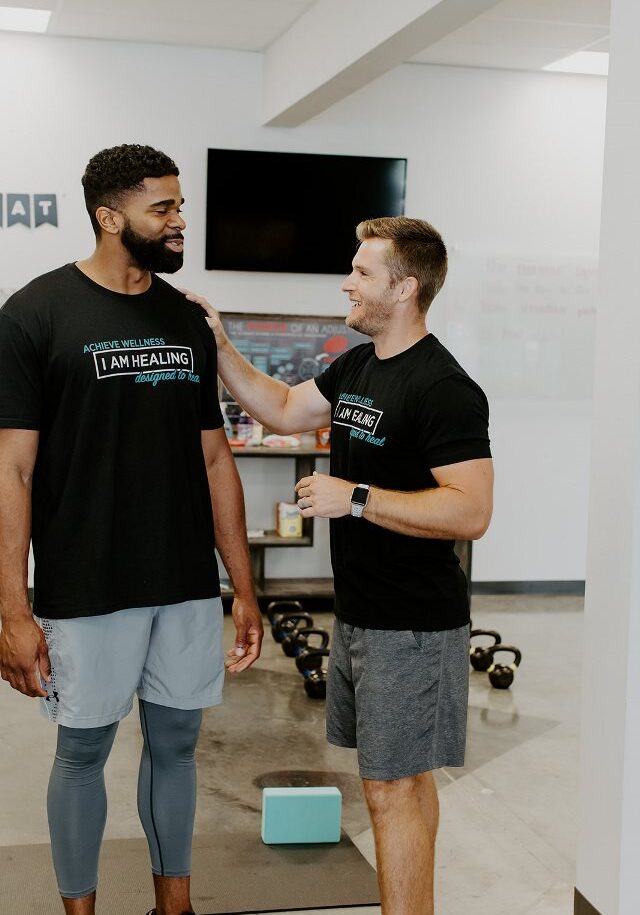 About Our
Fitness Instructor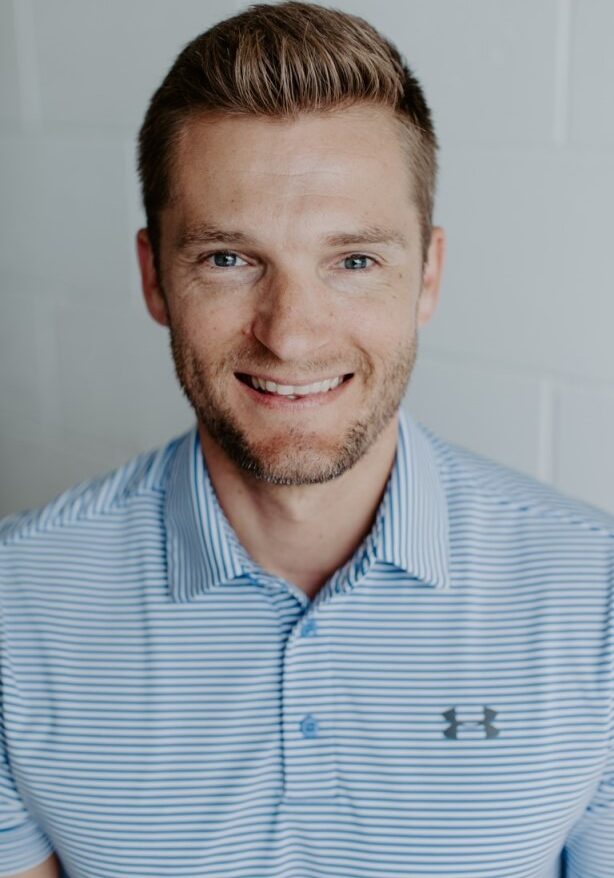 Meet Ryne
Ryne Malone comes to Achieve Wellness with over a decade of experience in sports performance and personal training. Ryne has consistently been one of Central Florida's most sought after strength and conditioning and fitness professionals.  Since moving to  Orlando in  2010,  he has trained and played a role in the physical and personal development of dozens of Major League, NBA, NFL athletes as well as multiple first-round MLB Draft picks and countless collegiate All American's in multiple sports. Ryne played college baseball at Florida
State University and was a 2-time team captain, two-time All-ACC selection, and an All American his Freshman year of 2004. In 2006 Ryne was drafted to play professionally into the Chicago Cubs organization. Ryne believes in a functional-based approach to fitness and optimizing how our bodies are designed to move. Ryne and his wife Haley have two children Miller and Brees and they reside in Orlando.
Move from
Reactive to Restorative Healthcare
Inquire about our monthly individual and family membership options.
"Absolutely amazing! They truly care about your well being. Have enjoyed all the workshops. You just have to try it for yourself!! Thank you so much!"
Nicole B.
"If you want overall health wellness then Achieve Wellness is where you need to go..get informed about how to better take care of your body...do's and don'ts to start living a better you...You owe it to yourself ..Knowledge is Power!!"
Leticia N.
"Visiting 'Achieve Wellnes' has been an extraordinary experience! In the middle of a relaxing environment perfectly designed to promote the wellness and physical conditioning."
Marieangie R.